Testimonials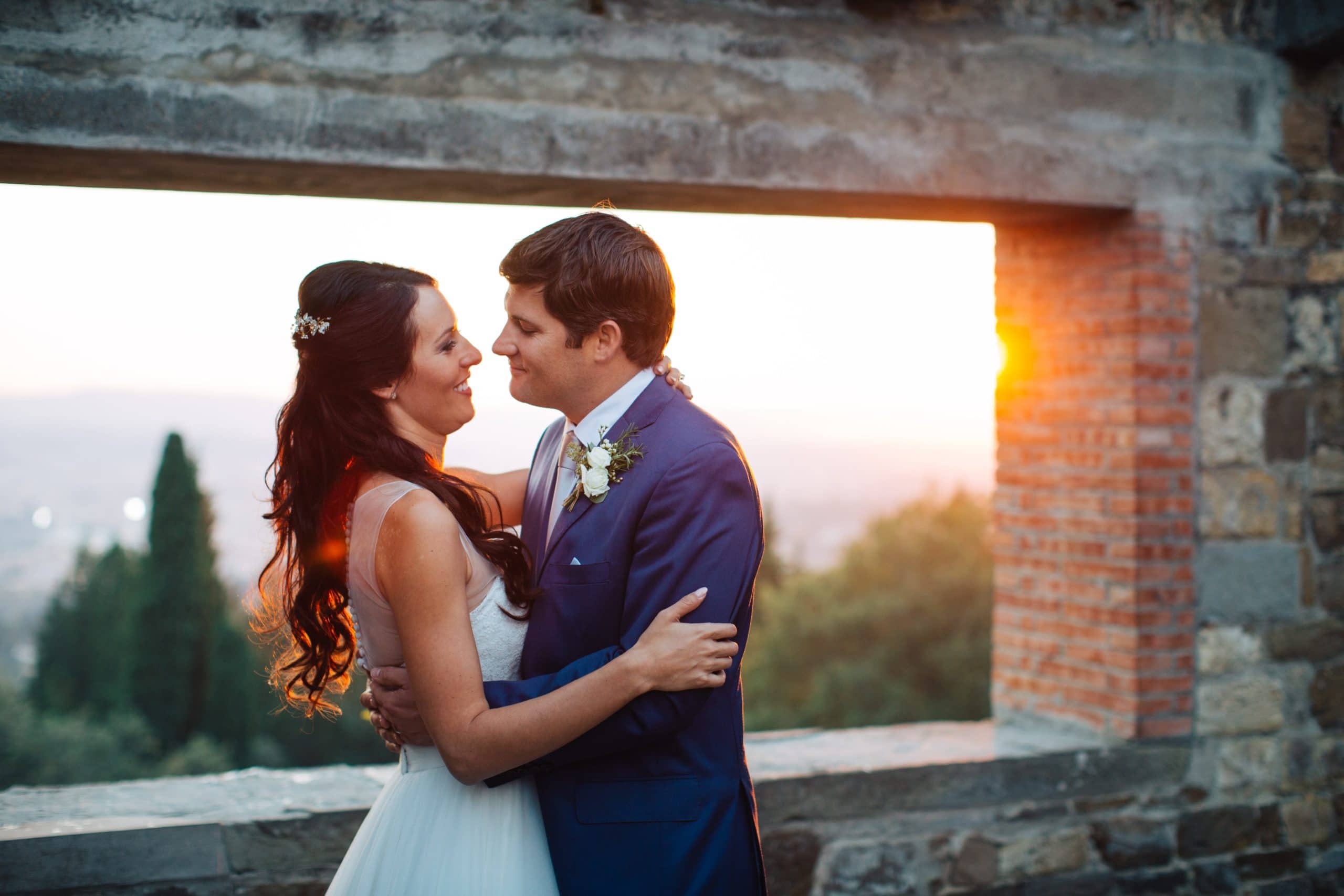 Hi Dany and Viola,
Thank you again for the most wonderful wedding experience! It truly was the best week of Tims and my life! Working with The Tuscan Wedding team was stress free and amazing. Please feel free to use my name as a reference for any American brides if needed.
If you have any more questions for me please let me know! I will miss working with both of you! 🙂
PS my 30th birthday is in 2 years and we are already talking about planning a party in Italy for it- will keep you posted!!
Xo,
Kristin & Tim
Hi Daniela
Just wanted to say again how grateful we are for everything you did for us.
The evening was perfect. Absolutely loved it and everyone thought it was just magical. Thanks so much for pulling it all together. Can't wait to see the pictures now.
Thanks again.
Much love
Laura & James
Laura & James
When we decided to get married in Italy we had no idea how to go about planning a wedding abroad but thankfully we stumbled across The Tuscan Wedding and the most amazing wedding planner ever, Daniela.
From the very first response from Daniela, it was clear that our wedding was in safe hands. Daniela and her team provide a first class service, they are the most professional and knowledgeable wedding planners you could ever wish to plan your big day!
Daniela really gets to know you as a couple, understands your vision for your day and works so hard to make your dreams come true.
Even when we faced delays with our paperwork, Daniela never gave up and worked tirelessly to ensure everything was in order for our big day…..and what a day it was! I cannot describe how pleased we were with our wedding in Florence, it was the stuff that only dreams are made of but was made a reality thanks to The Tuscan Wedding!
Thank you so, so much. It truly was the best day of our lives and we cannot thank you enough.
Mille grazie!!!
Mr & Mrs Douglas xx
Mr & Mrs Douglas
"Hi Daniela,
We both wanted to say a massive thank you to you and your team for bringing our ideas to life! Yesterday was magical, more than we could have ever hoped for and we could never have achieved that without you. We are honestly so grateful to you, it was the perfect day from start to finish.
You've been such a support over the past few months – even when there have been problems with the documents. Thank you again from the bottom of our hearts!
Love
Mr and Mrs Douglas"
Mr and Mrs Douglas
"As I said before, the wedding was amazing, it was like a fairy tale. Everyone was very flattered with the privilege to had participated in that moment.
Thanks a lot and hope to meet again soon.
A big hug
Joao Mauricio & Adriana"
Joao Mauricio & Adriana
Daniela is a fantastic wedding coordinator. Her network of suppliers means you always find what you are looking for. Her great reputation with her suppliers means they are always willing to help out and make things happen. But perhaps the greatest part of working with Daniela is seeing that this is not just a job for her. To Daniela, you are not just another client… you are someone looking to make their Big Day memorable and perfect. She gets that! She works from the heart and never minds a long call or long email or tires from requests. She found us the most stunning venue that we and later our guests fell in love with. On the day, Daniela and her team made sure everything ran like clockwork… everything was so well organised. We wish Daniela and The Tuscan Wedding all the success in the world for their hard work.
Amer & Rasha
Amer & Rasha
Hi Daniela,
We are enjoying our short honeymoon in Tuscany. We wanted to let you know how people were amazed by the work done for our wedding by you and your team. The wedding was perfect thank you very much again.
Kind regards
Oriana & Guillaume
Oriana & Guillaume
"I must have skyped with 10 wedding planners before landing on Daniela at The Tuscan wedding. As soon as we started talking I knew instantly that this was the wedding planner for me! Daniela and her team made our special day so absolutely perfect! I didn't have to worry about a single thing, and things just seemed to run seamlessly (thanks to Daniela and her team behind the scenes). I would absolutely 100% recommend The Tuscan Wedding. I have to say I will miss working with Daniela now that the wedding is over! Maybe we will have to come back to plan our 10-year celebration 🙂 Thank you so much, you truly made our wedding day so perfect."
Nikita & David
Nikita & David
Dear Daniela,
Thank you for this past year through e-mail, Skype working through every detail of our special day today.
We so appreciate all your work and know this day will be absolutely perfect.
Thank you, Daniela.
Best,
Collette & Dave
Collette & Dave